You are here:
Stress Corrosion Cracking (SCC) Testing
Stress Corrosion Cracking (SCC) Testing
Stress corrosion cracking (SCC) refers to the cracking or fracture failure of metal materials under the combined action of stress and specific media. Commonly used metal materials in engineering, such as stainless steel, carbon steel, high-strength steel, etc., may occur SCC in a specific medium, and according to the harsh degree of corrosion conditions, the material can be broken in a few minutes or years. During the corrosion process, microcracks appear in the material first, and then expand into macroscopic cracks. Once microcracks are formed, their growth rate is much faster than other types of local corrosion, so SCC is the most destructive and harmful corrosion of all types of corrosion, and it accounts for a large proportion of many equipment accidents. T,C&A Lab provides stress corrosion testing services to evaluate whether the material is susceptible to stress corrosion cracking in an environmental medium, so as to provide a reference for the selection of suitable service materials.
Three basic elements of stress corrosion
Materials we test
T,C&A's corrosion testing laboratories offer comprehensive SCC tests for a range of metals and alloys used in the oil and gas, chemical industry, nuclear energy, etc. industries.
Carbon and alloys steels

Stainless steels

Nickel alloys

Aluminum alloys

Titanium alloys

Copper alloys
Laboratory stress corrosion cracking tests offered by T,C&A Lab include:
| | |
| --- | --- |
| ASTM G139 | Determining Stress-Corrosion Cracking Resistance of Heat-Treatable Aluminum Alloy Products Using Breaking Load Method |
| ASTM G103 | Evaluating Stress-Corrosion Cracking Resistance of Low Copper 7XXX Series Al-Zn-Mg-Cu Alloys in Boiling 6 % Sodium Chloride Solution |
| ASTM G129 | Slow Strain Rate Testing to Evaluate the Susceptibility of Metallic Materials to Environmentally Assisted Cracking |
| ASTM G35 | Determining the Susceptibility of Stainless Steels and Related Nickel-Chromium-Iron Alloys to Stress-Corrosion Cracking in Polythionic Acids |
| ASTM G36 | Evaluating Stress-Corrosion-Cracking Resistance of Metals and Alloys in a Boiling Magnesium Chloride Solution |
| ASTM G37 | Use of Mattsson's Solution of pH 7.2 to Evaluate the Stress-Corrosion Cracking Susceptibility of Copper-Zinc Alloys |
| ASTM G41 | Determining Cracking Susceptibility of Metals Exposed Under Stress to a Hot Salt Environment |
| ASTM G47 | Determining Susceptibility to Stress-Corrosion Cracking of 2XXX and 7XXX Aluminum Alloy Products |
| DIN 50916-1 | Testing of Copper Alloys; Stress Corrosion Cracking Test in Ammonia, Testing of Tubes, Rods and Profiles |
| DIN 50916-2 | Testing of Copper Alloys; Stress Corrosion Cracking Test in Ammonia, Testing of Components |
| ISO 6957 | Copper Alloys — Ammonia Test for Stress Corrosion Resistance |
| ISO 7539 | Corrosion of Metals and Alloys — Stress Corrosion Testing |
| NACE TM0198 | Slow Strain Rate Test Method for Screening Corrosion Resistant Alloys for Stress Corrosion Cracking in Sour Oilfield Service |
| NACE TM0177 | Laboratory Testing of Metals for Resistance to Sulfide Stress Cracking and Stress Corrosion Cracking in H2S Environments |
| NACE TM0316 | Four-Point Bend Testing of Materials for Oil and Gas Applications |
In addition, the experts in our Stress Corrosion Cracking Testing Laboratory also provide a variety of custom tests as you need. Let's discuss the customized service with our experts for free.
Instruments and data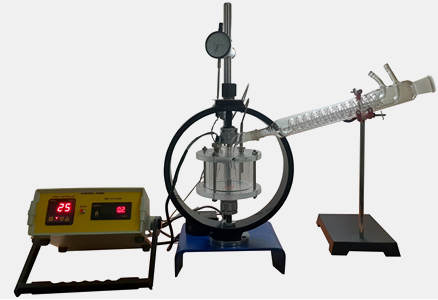 References
Gostin; et al. Stress corrosion cracking of a Zr-based bulk metallic glass. Materials Science and Engineering: A 639 (2015): 681-690.
Brandal, G.; et al. Material influence on mitigation of stress corrosion cracking via laser shock peening. Journal of Manufacturing Science and Engineering 139.1 (2017).
T,C&A Lab's services include, but are not limited to
Note: this service is for Research Use Only and Not intended for clinical use.